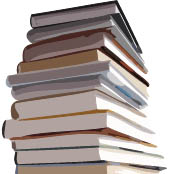 For the complete rules and information related to the contest you can visit www.ed.gov.
The ED.gov contest rules are as follows:
-Each video must be submitted by an active student, age 13 or older
-Contestants chosen as finalists will be contacted through their YouTube account and must respond within 7 days to confirm eligibility.
-Students under the age of 18 must submit a parental consent form.
-Video must be 2 minutes or less in length
-The Dept. of Education's wesite (www.ED.gov  /IAmWhatILearn) must be featured in the video.
-The video must be unique in content.
-The video must convey the importance of education as well as the student's individual academic goals.
PowerProduction's portion of the contest requires that students comply with the ED.gov rules and adds that the storyboards made with StoryBoard Quick be sent to PowerProduction before the contest's last submission date which will be announced on ED.gov on Monday Sept 21.  We also ask that a line of thanks be given to your teacher and school, School Video News and StoryBoard Quick.