The best of the best use storyboards…
to shape their cinematic visions on the biggest projects.
Sometimes filmmakers need convincing that the best path to an amazing film is with extensive pre-production and, more specifically, storyboarding.
'Time is money' when on the set.
There's nothing worse for a director than being on set, mid-production, and stopping to decide about what shot to take next.  'Time is money' when on the set. If cast and crew sit and wait for an unprepared director's decisions, that increases filming time. And that's bad for a production's budget.
The top working directors know that storyboards and pre-production are essential.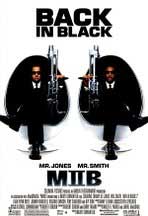 Take for instance Barry Sonnenfeld.  Master director and man at the helm of blockbusters like 'Men In Black' (I, II, III), 'Get Shorty,'  'The Addams Family' and many more.
Here's what he said about the pre-production process:
"Pre-production is worth everything: it's where movies should be made."
"Time is cheap and there's little pressure during pre-production.  The nightmare I always try to avoid is looking out some window on the set and seeing grips and electrics playing Frisbee and napping on sound blankets, while I'm standing in the corner with the cinematographer trying to figure out where to put the camera.  Shot list and storyboard your entire movie before starting.  You can change things on the set, but at least you have a plan."
Storyboard like the pros
The fact is, you no longer need a Men In Black budget in order to storyboard your cinematic ideas in pre-production.  PowerProduction's line of industry-leading digital storyboard software application helps directors of every experience level achieve professional results with any budget.  Check out StoryBoard Quick for fast, easy storyboards or StoryBoard Artist storyboard software for in-depth pre-production.
You can even storyboard on-the-go with PPS's line of mobile storyboarding applications for your iPhone or Android.
With PowerProduction Software, everyone can put together a professional plan and make better movies.
Read more about uses of storyboarding to find funding:»
Save