"I'm no computer whiz and I figured out StoryBoard Artist software. I feel like I grew wings!"
- Anna Foerster, Director: 'Underworld: Blood Wars,' 'Criminal Minds'; 'The Day After Tomorrow,'

"I love using StoryBoard Artist as animation software. This tool is amazing!"
- John Medlen, Director; 'Supergirl', 'Lost', 'Spider-Man', 'The Shield'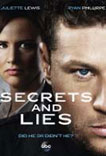 "Stick figures before, now with StoryBoard Artist previs software, all my department heads know exactly what I want. StoryBoard Artist is just Fantastic!"
- Timothy Busfield, Director/Producer: 'Psych, 'The West Wing'
"StoryBoard Quick is great!"
- David McNally, Commercial Director/Producer; 'Aflac,' 'Dunkin Donuts,' 'Budweiser Super Bowl'
"I use StoryBoard Quick to do all my previz and I love it. We can do 40 setups in one day with Quick!"
- Curt Pair, Director of Photography: 'America's Most Wanted, 'A Legend Returns'
"StoryBoard Artist is changing the way storyboarding is done and there's nothing like it on the market that's as fast. Anyone can use it."
- Ken Harsha, Director: Storyboard Artist: 'Shrek', 'The Simpsons'